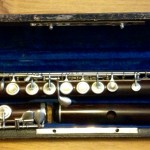 BOEHM FLUTE
This flute bears the stamp of the Belgian woodwind maker ALBERT as well as PAXMAN BROS. LONDON.
It is in excellent condition and has had the keywork completely overhauled.
Sounding length is 600mm (23 1/2 inches). Playing pitch A=440.
Price £500.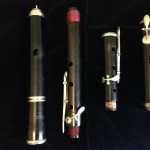 19th CENTURY FLUTE. Anonymous. "Nach Meyer Hannover" stamp.
In good condition. No cracks. Some repairs needed. Playing pitch A=440.
Price £300.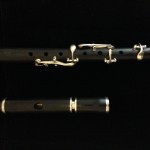 19th CENTURY PICCOLO. Anonymous (no makers stamp).
Restored. No cracks. Playing pitch A=430.
Price £200.
FOR MORE INFORMATION: INFO@GEORGIABROWNE.COM